Personal Training
Need extra motivation? Look no further than our fantastic Personal Trainers that are chomping at the bit to help you achieve your results faster.
Our Personal Trainers have the skills, knowledge and expertise to motivate and encourage you to go that extra mile. Maximise your workout sessions with their encouragement and personally designed programmes. If you struggle to make time for workouts, how much easier is it going to be with someone here waiting for you to turn up?!
Get individual attention or train with friends and share the costs, as small group sessions are also available.
INTRODUCING OUR TRAINERS
Ollie Le Guay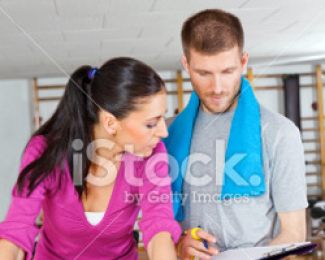 Ollie is a much sought after Personal Trainer who recently arrived on our sunny shores from Ireland.
His approach is simple, he concentrates on an effective and straight forward approach. Ollie's Clients train S.M.A.R.T, which means training and nutrition are: Specific - Measured - Attainable - Realistic and Time Efficient.
Ollie designs tailor made programmes based on the needs of each individual client. This simple and effective approach is grounded in his vast experience in the fitness industry.
"I am about educating my clients so they understand not only what they need to do to reach their goals, but why it works. For effective long term success, you need to understand the hows and whys of training and nutrition and this is what I teach my clients."
Qualifications:
Premier Global Training Diploma in Personal Training
Higher National Diploma in Neuromuscular Therapy
Current First Aid
New Zealand REPS registered.
Specialties:
Lowering body fat
Improving muscle tone
Building power and strength
Building muscle
Improving posture and balance
Boosting cardio fitness
Nutritional plans and advice
Contact details:
E-mail: ollieleguay@gmail.com
Mobile: 0212307027