The latest
At The Gym we are committed to creating healthy lifestlyes for everyone. This goes beyond The Gym walls. Browse our articles to get our expert advice on health, fitness, weight loss and nutrition. Sign up to upcoming events and find photos from previous events.
Training During The Cooler Months
27 February 2015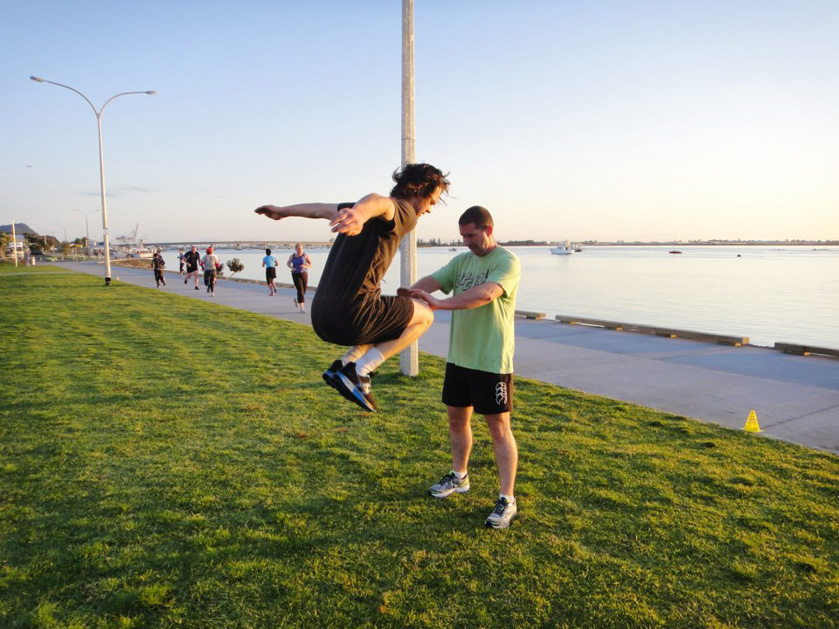 Training During The Cooler Months Improves Your Immune System
There's no denying exercise assists your immune system. Many studies have shown that among the many other benefits, moderate exercise results in fewer colds throughout the year. Not only will exercise assist your immune system you will also be in great shape for next summer!
Here are some great tips for keeping your exercise routine in place when it's a bit chilly out:
Get A Training Buddy
If you find it hard to get motivated on colder, darker days get yourself a training buddy. Choose someone who is of similar fitness ability to you with similar goals. Knowing you have to meet with someone for your training session will help you make it to the session and visa versa. Alternatively Personal Trainers are a great option, if you want someone to really push you through your session.
Dress In Layers
Many exercisers make the mistake of overdressing, while it may be cold initially, you will soon warm up once you get going. Layer up so you can take layers off as you heat up. Start with a thin layer of synthetic material such as polypropylene, which takes sweat away from your body. Stay away from cotton because it holds onto the moisture.
Drink Plenty Of Fluids
All year round keep your fluids up before, during and after your workout, even if you're not thirsty. You can become just as dehydrated in the cold as in the heat from sweating.
Warm Up And Cool Downs
Warming up and cooling down the body is even more important when the temperature is cooler. Start off slow on an exercise routine, working through dynamic/mobility stretches rather than static stretches. Cool down slowly, bring your heart rate and body temperature down gradually and do static stretching.