The latest
At The Gym we are committed to creating healthy lifestlyes for everyone. This goes beyond The Gym walls. Browse our articles to get our expert advice on health, fitness, weight loss and nutrition. Sign up to upcoming events and find photos from previous events.
Should you use a personal trainer?
2 March 2015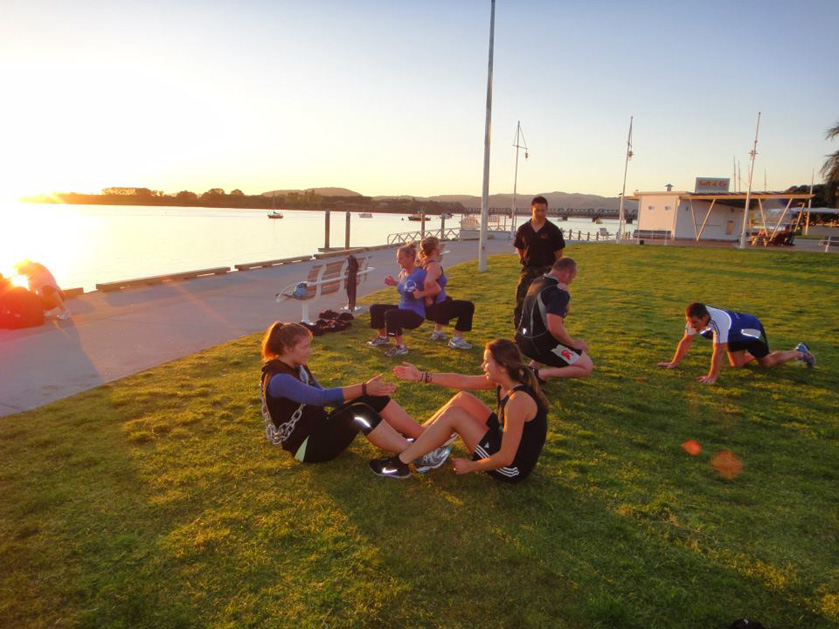 In today's society Personal Trainers are no longer the privilege of the rich and famous, being widely available at most gyms and let's face it, we all need a little motivation to exercise. However there are still lots of people who shy away from taking up the services of a personal trainer. Some people are unsure what to expect from them or wonder whether it is worth the investment of their time and money, or if it is an experience they will enjoy. There are lots of reasons why a personal trainer might be advantageous to you. It doesn't matter if you are a novice exerciser or have been exercising for many years; a personal trainer may just be the answer to the questions your body didn't even know it was asking!
Listed below are a number of reasons why you should consider using the services of a personal trainer:
You are not seeing any improvements
If you have been exercising regularly for several weeks/months and you are failing to see positive changes, enlisting the help of a personal trainer could help you get back on track. A personal trainer will look at your current exercise routine, your diet and lifestyle and will make suggestions that could have an enormous impact on your fitness level. They can help you recognise goals and give you the motivation you need to achieve them. If you are new to exercise and find the whole experience a bit overwhelming, then a Personal Trainer will help you by writing a complete exercise routine, removing any uncertainty you have.
You are bored
If you are already a regular exerciser you may be bored with your current routine, but lack the knowledge and understanding to change your exercise habits. A Personal Trainer has the skills and education to diversify your routine, they will look at your workout with a fresh eye and give you new ideas and exercises that will challenge your body and possibly your mind! Even 1 session can be enough to give you a new perspective. A Trainer can also introduce you to new ways of exercising, ones that you may not have been aware of; like circuit training, TRX, boxing and bootcamps.
You lack motivation
Sometimes we all have the best intentions, but just lack the motivation to actually see them through. A Personal Trainer can motivate you and push you out of your comfort zone, encouraging you to sprint the last km or complete one more rep. Plus It is harder to slack off when you have someone watching over you.
You need more knowledge
Even if you know what you are doing when it comes to exercise, it can still be easy to get stuck in a rut. A Personal Trainer can help and advise you, ensuring that you are exercising correctly to achieve any personal goals you may have. It can also be beneficial to hire a Personal Trainer to make sure that you are doing any exercises that you are not sure of correctly. A Personal Trainer can check your form and keep you safe and help prevent injury. Just 1 or 2 sessions can increase your own knowledge about your own body and how it works and how to train it in the most effective way.
Accountability
When you agree to a personal training session, you are not only investing your time and money into an exercise programme but you are making a 'date', you will be less likely to skip your gym session if you know that you will be letting someone down – and paying for it!
Injury
If you have a specific condition or injury, working with an experienced and knowledgeable Personal Trainer can help and hopefully avoid any other issues or concerns. If you are pregnant or have just had a baby, then using the services of a Personal Trainer can help you ease back into exercise gently and safely.
You have a specific sports event coming up
If you fancy running a marathon or some other type of sporting event, but aren't sure how to train for it, then a Personal Trainer is definitely a fantastic option. A Personal Trainer can help tailor a plan, specific to your needs and goals.