The latest
At The Gym we are committed to creating healthy lifestlyes for everyone. This goes beyond The Gym walls. Browse our articles to get our expert advice on health, fitness, weight loss and nutrition. Sign up to upcoming events and find photos from previous events.
How To Pick A Personal Trainer
25 February 2015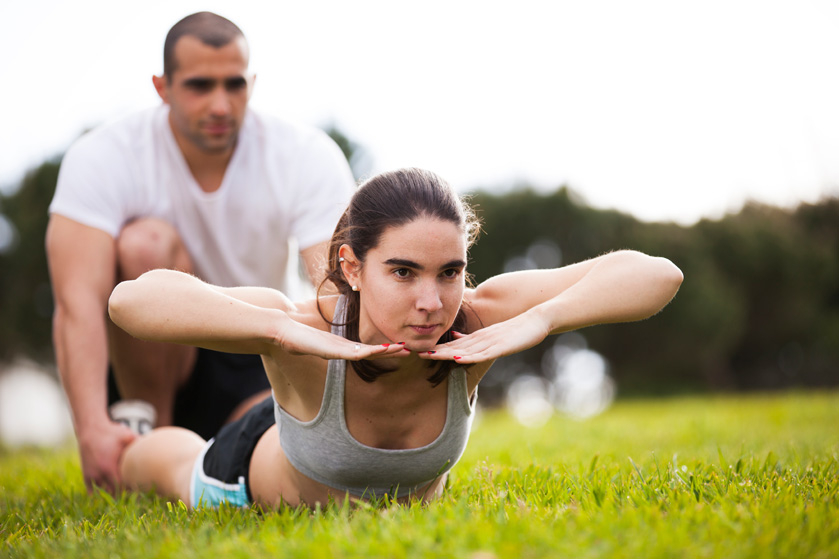 Education
Ask about their professional qualifications, and make sure that they have a reputable qualification. An exercise science degree isn't necessary, but the more education and experience your trainer has, the better knowledge they will have, and the more diverse your exercise routine will be.
First Aid
Your Personal Trainer should have an up-to-date First Aid Certificate.
Testimonials
Ask them for some examples of clients that they have helped to achieve their goals. Even better, ask them if they can direct you to some of their clients in The Gym for word-of-mouth feedback.
Personality
It is important that you like your Personal Trainer. Ask yourself if you think that you would get along with the Trainer and if they seem like they are genuinely interested in you and your goals. It is important that you are comfortable about asking them questions.
Fitness Assessing
Make sure that the Personal Trainer you choose offers a fitness assessment before you embark on an exercise programme with them. These assessments help identify any health issues you may have and are also a perfect opportunity to discuss your goals/targets.
Motivation
Ask what techniques they use to help keep you motivated and interested in the programme, as well as what kind of support you can expect from them.
Good Listener
A good Personal Trainer will listen closely to what you are saying and they will make sure that they fully understand your goals/targets.
Progress Tracking
Ask how they will keep a track of your progress. Some trainers take measurements and photos for you to look back on as you progress through your workouts.
Variation
A good Personal Trainer will adjust your programme as your fitness level improves and your body changes. Also ask what range of physical activities they specialise in. Will you purely be working out with weights, or are they able to offer you more diversity? For example: TRX, Boxing or Bootcamp style training.
Fees
Ask them how much their services cost and if there are any benefits in booking several sessions with them, for example, ask if they offer a discount for larger block bookings. It is also a good idea to find out if they charge a cancellation fee, free first session, discounted trial period etc.
Availability
You have to ensure that the Personal Trainer you choose is available on the days and times that you are able to train.
Click here for information about The Gym Tauranga's Personal Trainers