Our Story
The Gym Tauranga is one of the longest standing fitness clubs in the Bay of Plenty. With over 20 years' experience in the fitness industry, we continue to go from strength to strength! A privately owned and operated establishment we are conveniently located at 107 First Avenue, in Tauranga's central business district. Lindsay and Lisa have owned and managed The Gym Tauranga since 2004, always focusing on your needs and ensuring the facility is inviting, motivational, spacious and most of all fun!
We believe anything is possible. Our goal, every day, is to give you the ultimate opportunities, inspiration and support to be, to become, your very best. Confident. Empowered. Strong. Our passion, our expertise, our energy and our facilities are yours. It all comes down to today, this moment, your time. Go. Be. Become.
Are you wanting to join a community of likeminded people that want to achieve results in an encouraging, supportive and motivational environment? Then look no further, as that's exactly what we can offer you! We're a team dedicated to offering our clients a world class fitness club service. Our top draw team is on deck before the crack of dawn until late. We are here to help you get the maximum return from your work out sessions. You may be thinking 'here we go another 24 hour gym'! But we are unique, as we are a full service club, this means we offer; free on-going personalised programmes, over 30 group fitness classes per week, the female only circuit suite and a massive selection of main gym floor equipment set out in a spacious environment.
Improving the lives of our community is the core essence of who we are and why we are here! Fitness isn't just a quick fix. It's about committing to a lifestyle change. Why would you want to achieve results now only to be back to where you started again in a years' time? We want to help you on your journey to creating a more confident, strong and empowered you. So if you want to add that extra bit of bounce to your life, eat really well, put on a gun show or look better naked, we are here ready and waiting to help.
Come down and check us out! We can't wait to see you!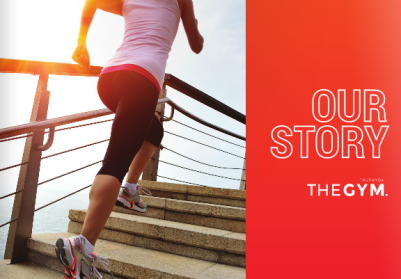 Click here to view our Brand Story Booklet