Personal Training
Need extra motivation? Look no further than our fantastic Personal Trainers that are chomping at the bit to help you achieve your results faster.
Our Personal Trainers have the skills, knowledge and expertise to motivate and encourage you to go that extra mile. Maximise your workout sessions with their encouragement and personally designed programmes. If you struggle to make time for workouts, how much easier is it going to be with someone here waiting for you to turn up?!
Get individual attention or train with friends and share the costs, as small group sessions are also available.
INTRODUCING OUR TRAINERS
Danny Grey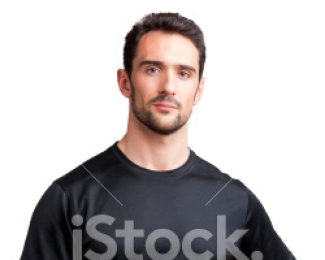 Danny Grey lives fitness! He is a: Personal Trainer, Group Fitness Trainer, Martial Arts Instructor and a Director of Ignite Personal Training New Zealand.
Clients of Danny's achieve their fitness goals, transforming their bodies and their lives in the process.
Danny focuses on building up his clients exercise skill and ability level, while working through a varied and progressive exercise programme. "Anyone can achieve, change and transform their body and their life through hard work and determination."
Those that want change and are willing to push through the pain, sweat and fatigue to achieve greatness, will reap the rewards of a fit, strong, athletic physique.
Qualifications & Awards:
Diploma in Sport & Recreation – Level 6
Kiaido Ryu Martial Arts International – Instructors Certificate
2nd Degree Black Belt – Kiaido Ryu Martial Arts International
2012 Martial Artist of the Year – Kiaido Ryu Martial Arts International
Sports Medic Certificate
Current First Aid
New Zealand REPs registered
Specialties:
Muscle Growth & Strength Training
Weight Loss & Fitness Development
HPA Training
TRX & Kettlebell Training
Box / Fight Fitness & Technique
30-60 Minute individual or pair sessions
Contact Details:
Visit Ignite Personal Training online www.ignitepersonaltraining.co.nz
Email: danny.grey.nz@gmail.com
Mobile: 022 083 1478