Personal Training
Need extra motivation? Look no further than our fantastic Personal Trainers that are chomping at the bit to help you achieve your results faster.
Our Personal Trainers have the skills, knowledge and expertise to motivate and encourage you to go that extra mile. Maximise your workout sessions with their encouragement and personally designed programmes. If you struggle to make time for workouts, how much easier is it going to be with someone here waiting for you to turn up?!
Get individual attention or train with friends and share the costs, as small group sessions are also available.
INTRODUCING OUR TRAINERS
Kaye O'Neill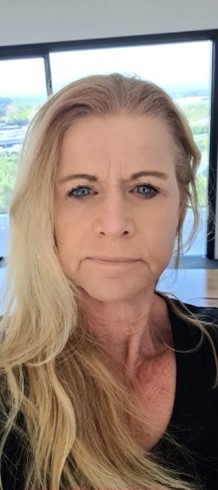 Why use a Life Coach/Personal Trainer?
What "health and fitness" means will vary from person to person based on many factors including goals, age, past experiences, personal needs and environment. So, by combining life coaching with personal training the focus is on all aspects of your life rather than just the physical one. The idea is to make your health and fitness sustainable for a period of time – which ideally should be your lifetime, not just a 12 week challenge.
Teach rather than Influence – Learn rather than Follow – The choice is yours
I specialise in:
Life Coaching & Motivation:

Set Your Mind – Develop Your Body – Enhance Your Life: When the desire to achieve your goals are supported by a strong enough reason "why" you will find a way to bring them to life.

Technique Training:

Little changes can create the biggest results just by critiquing your technique to get the most out of your workouts.

Age Specific Training:

Aging & Menopause: As the body changes, so does your training.

Figure, Wellness/Transformation, Shape & Bodybuilding:
30 years' experience both as a competitor and coach; Specialising in posing & presentation.
Taking on new clients now – check out my website www.bodyfitness.co.nz
Contact Details:
Email: k-on@xtra.co.nz
Phone: 027 2923 072